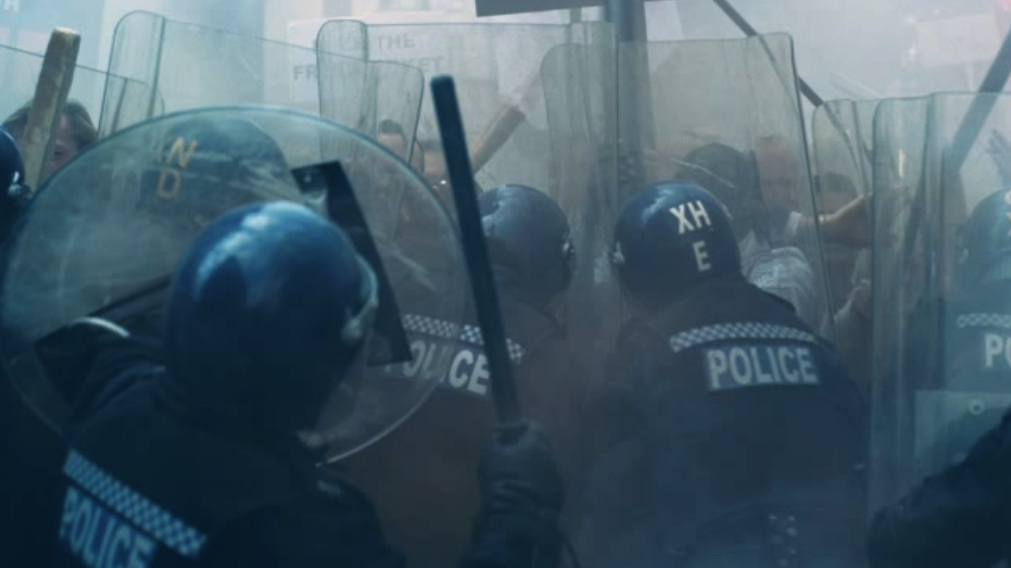 Find was set up by Martin Wady and myself, Paul Manwaring, in 2015. Both of us have enjoyed successful careers as a location manager, and have also worked within production on TV Commercials and Feature Films, (French Film, Sugarhouse Lane, The Infidel, All Good Children, Bourne Ultimatum & The Wolfman to name a few).
Attention to detail, clear planning and communication are some of the key principals that we value at find. We believe in creativity and forward thinking, whilst subtly keeping one foot on the ground. After all, there is little point in us leading you down a path that only has a dead end.
A combination of our production background and years of working as location managers across the UK has given us the ideal foundation on which to start building a production service & location management company. In fact, find's network within the industry puts us in the perfect position to help productions with their projects. We pride ourselves in believing that nothing is impossible (you know what I mean); and, with the right amount of time and budget, find believes that there's a solution to every problem.
Take the BBC Financial Crisis spot, for example, that we worked on back in 2008, just after the start of the global recession. The brief was to film a riot in central London. They wanted rioters, police & horses, petrol bombs etc etc, and we had little over a week to turn this project around. Within only a few days, we had managed to pull together a representative from the City Police, highways, and the film office for a meeting in order to brain storm where and how we could turn this project around within 7 days. Forward thinking, communications and team work across all departments led to a successful shoot, and a great looking spot. To see the final edit and more of our work, click here. Or you can visit our vimeo site for even more films.
So what do we do? Well, based on our expertise we are able to offer our clients a 1st class service in production services and location management across the UK. Whether it's budgeting, research, scouting, managing a location or servicing your whole project, we are set up to act fast and help your to the finish line. And our location library, which grows on a daily basis, can help you with your own searches.
Just look a selection of our work to see for yourself, and even more on vimeo. And a list of some of our production company clients and brands that we have worked with can be seen below at the bottom of this blog.
So why should you use find? Well, not ignoring everything we've just mentioned above, we are also a really nice bunch of people. We work closely with our clients, back briefing you on our progress and out lining any hurdles we can foresee coming up. We aim to offer solutions and not problems, and we love what we do. You want to film in Kazakhstan, no problem; you need help finding something unique, we know where to search; you need a professional team to assist you with your project, our team is always here, even if you only need advice, welcome to find.
To see the BBC 'Riot' spot in the image above, click here.
Some of the production companies we have worked with in the past include: Academy, Agile, Bare, Blink Prods, Hotspur & Argyle, Iconoclast, Independent, Knucklehead, MJZ, Moxie Pictures, Nexus, Not To Scale, Outside, Partizan, Pretty Bird, Pulse, Pretzel, Rattling Stick, Rogue, RSA, Smuggler, Sonny, Stink, 
Some of the brands we have worked with in the past include: Asda, Tesco, Kwik-fit, B&Q, Sainsbury's, Nike, John Lewis, ITV, BBC, Pilgrims Choice, McDonalds, Burger King, Airwaves, Expedia, Churchill, FedEx, Halifax, NatWest, Hovis, EDF, Johnnie Walker, Jaquar, Barclaycard, Post Office, Open University, Argos, Asics, KFC, Samsung, Nationwide, M&S, Esurance, Karrimor, Swissquote, Weetabix, Netflix, Aldi, Guinness, The Sun, Direct Line, BT, Wonga, Subway, Clover, Special K, Slingshot Studios, Revolver Group, British Film Institute, 20th Century Fox, Sony Pictures, Warner Bros.
© 2022 wearefind.com 
---
We comply with the GDPR and any data held by us is held on the following basis provided in the GDP: Consent, Contract, Legal Obligation, Vital interests, Public task or legitimate interest and is only such data - typically name, email, phone number and address - necessary for us to contact you and payment details if we pay money to you. If you have any issues or would like to read our data protection policy or object to us holding your data and would like us to delete it please email info@wearefind.com.